The Power of Experience
Serving greater North and South Carolina, D&R CABLEWORKS is a full scale low voltage licensed cabling contractor providing commercial and residential clients with superior services. Independently operated, our certified technicians and installers are capable of handling projects of any size and scope. We are your #1 Installer of all Copper,Fiber, and Wireless needs.

Commercial, Industrial & Residential
Expertise
All our technicians are highly skilled and efficiant while working safely at the same time, providing you with the assurance that our work is solid. Since founding the company, we have operated with strict standards and a great work ethic. Nothing is more important than being professional, especially when it comes to our industry.

Public & Private Work
D&R CABLEWORKS is responsible for hundreds of projects and countless miles of electrical cable work. Clients come to us specifically for our reputation and our ability to do the work correctly.
Powerful Standards
Not all low voltage contractors operate at the same level. Our company sets the standard when it comes to low voltage services, making certain our work matches your needs and idea of professionalism.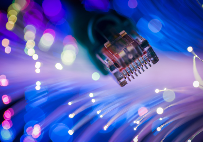 Security Camera, Access Control and Intrusion Installations
Structured Cabling

Installations
Fiber and Copper Terminations
Design Expertise
There is a lot more to designing a low voltage plan than one might realize. Our team works to ensure all the requirements and needs are met, regardless of the project, renovation, or job .
He has shown you, O

mortal,

what is good.
And what does the Lord require of you?
To act justly and to love mercy
and to walk humbly with your God.